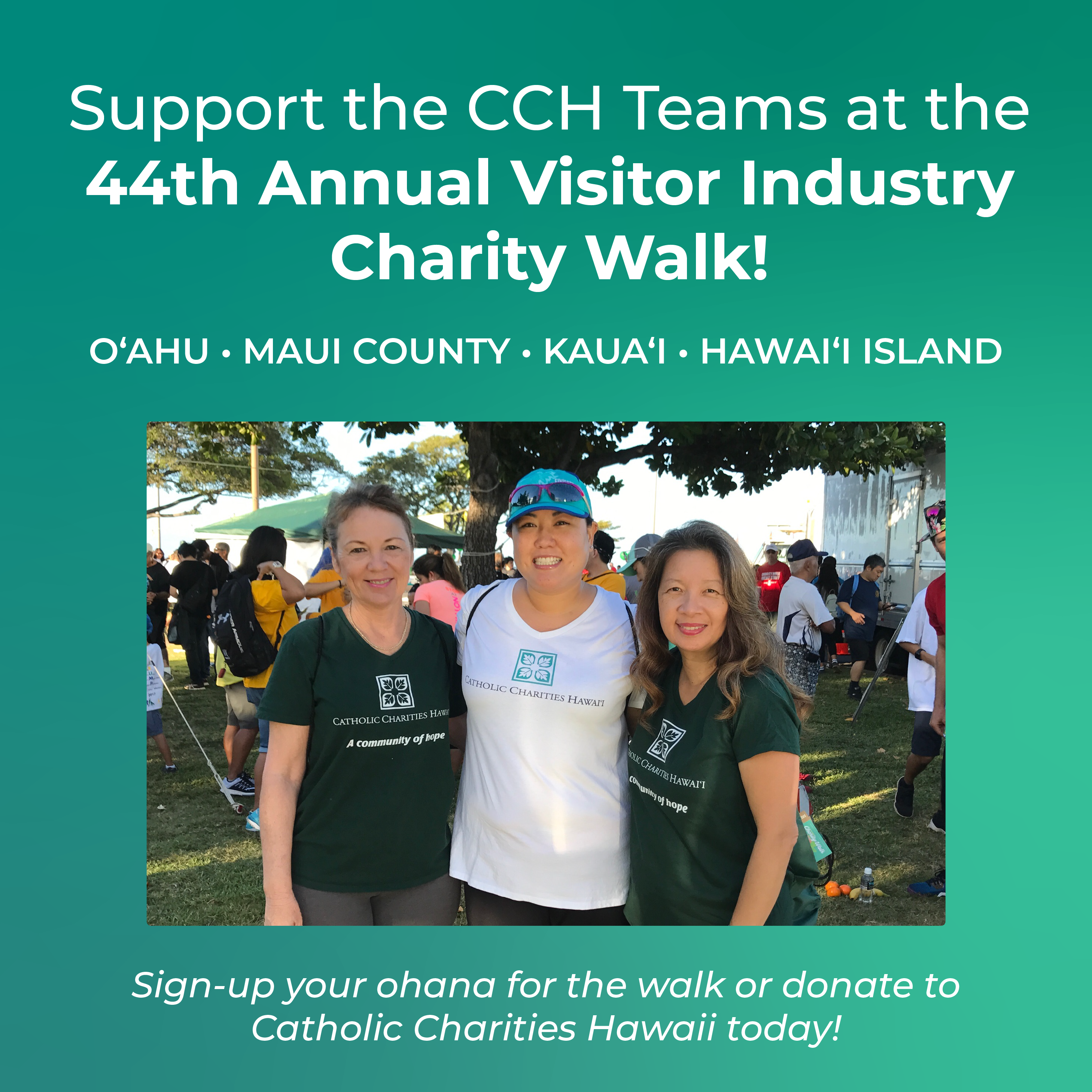 CCH Charity Walk
Catholic Charities Hawai'i Charity Walk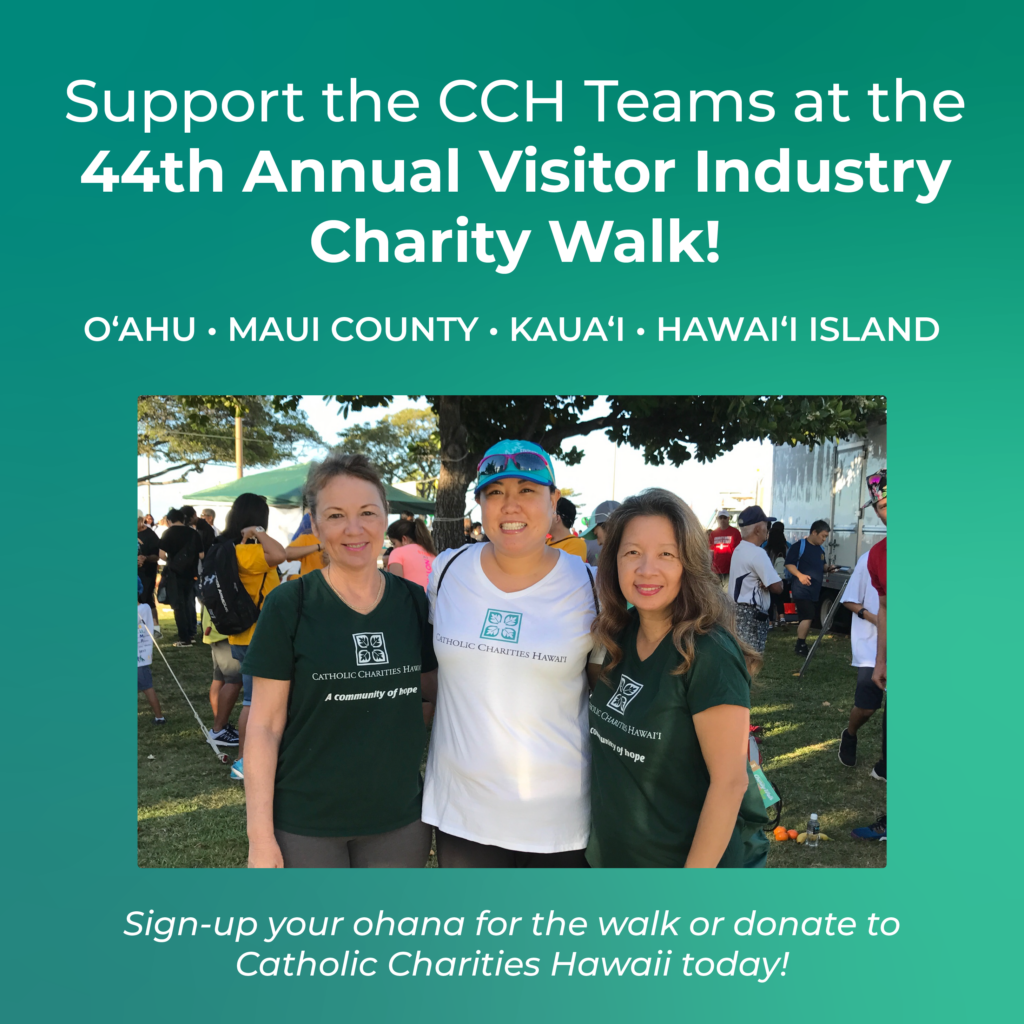 Join us in making a difference in our community by supporting the Catholic Charities Hawaii team at the 44th Annual Hawaii Visitor Industry Charity Walk! Whether you want to participate in the walk or simply make a donation, every contribution helps us raise vital funds that go towards providing important services to those in need.
The event will take place on May 6, 2023, at various locations across Hawaii, including Ala Moana Beach Park Magic Island in Oahu, War Memorial Sports Complex in Maui County, Vidinha Stadium Soccer Field in Kauai, and Waikoloa Beach Resort Queen's Marketplace in Hawaii Island. 
You can sign up your family and friends to join our team or donate to our cause through the links provided:
By participating in this charity walk or making a donation, you'll be supporting our efforts to provide critical services to those in need in our community. Let's come together and make a difference!