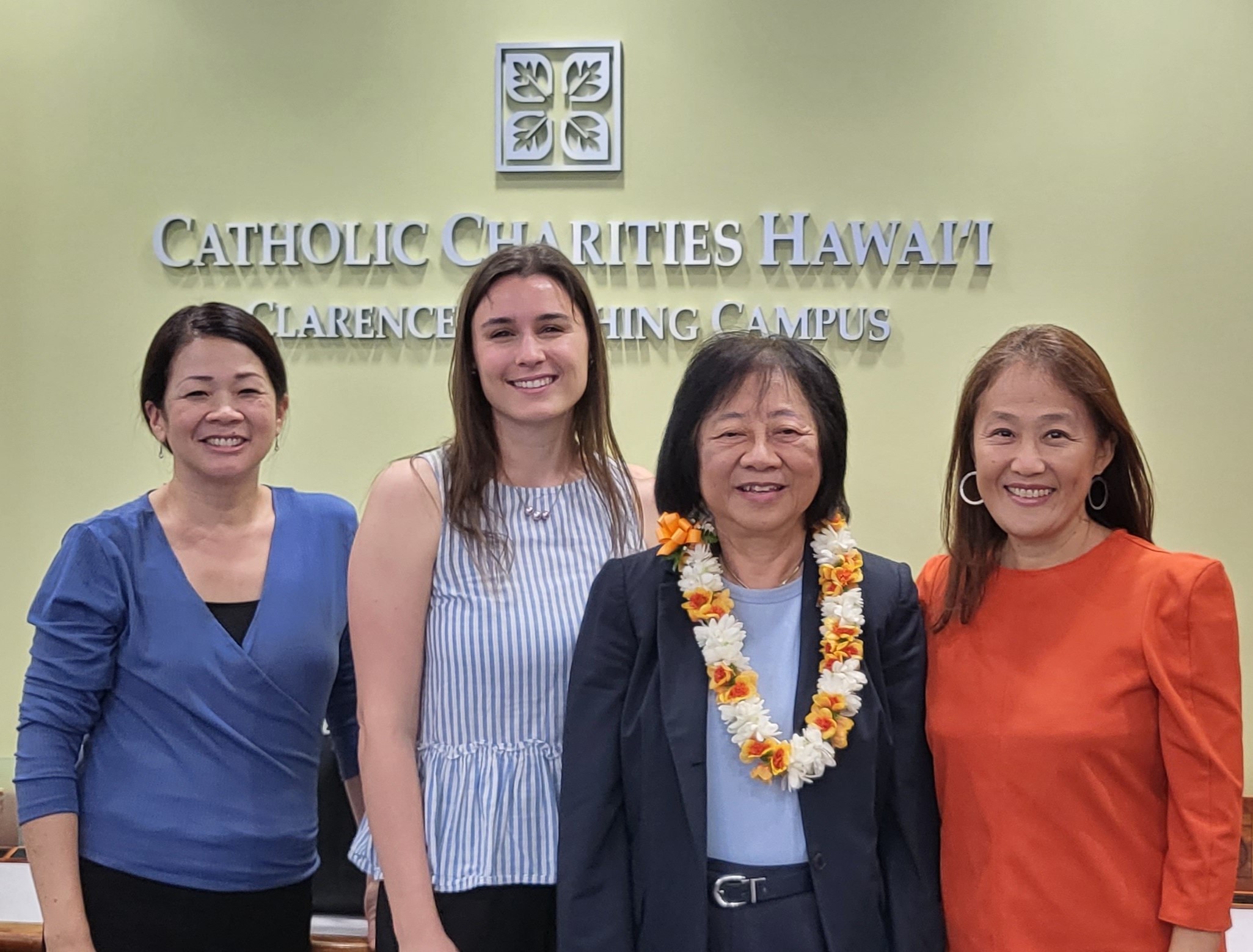 Stella Wong to be Honored at YMCA's 2023 Leader Luncheon
Stella Wong to be Honored at YMCA's 2023 Leader Luncheon
HONOLULU – February, 15, 2023 –
For her invaluable contributions to our local community, CCH's own vice president of programs Stella Wong will be honored by the YWCA at their upcoming Annual Leader Luncheon on May 11. YWCA of Oahu CEO Noriko Namiki and her team visited our Ching campus earlier this week to make the surprise announcement in person.
Part of our CCH family for the past 27 years, Stella's tireless work and dedication has assisted the underserved in our community. Each year YWCA selects four women leaders of distinction in recognition of the exceptional accomplishments who help create positive impact in the community.
Congratulations Stella for the well-deserved honor!