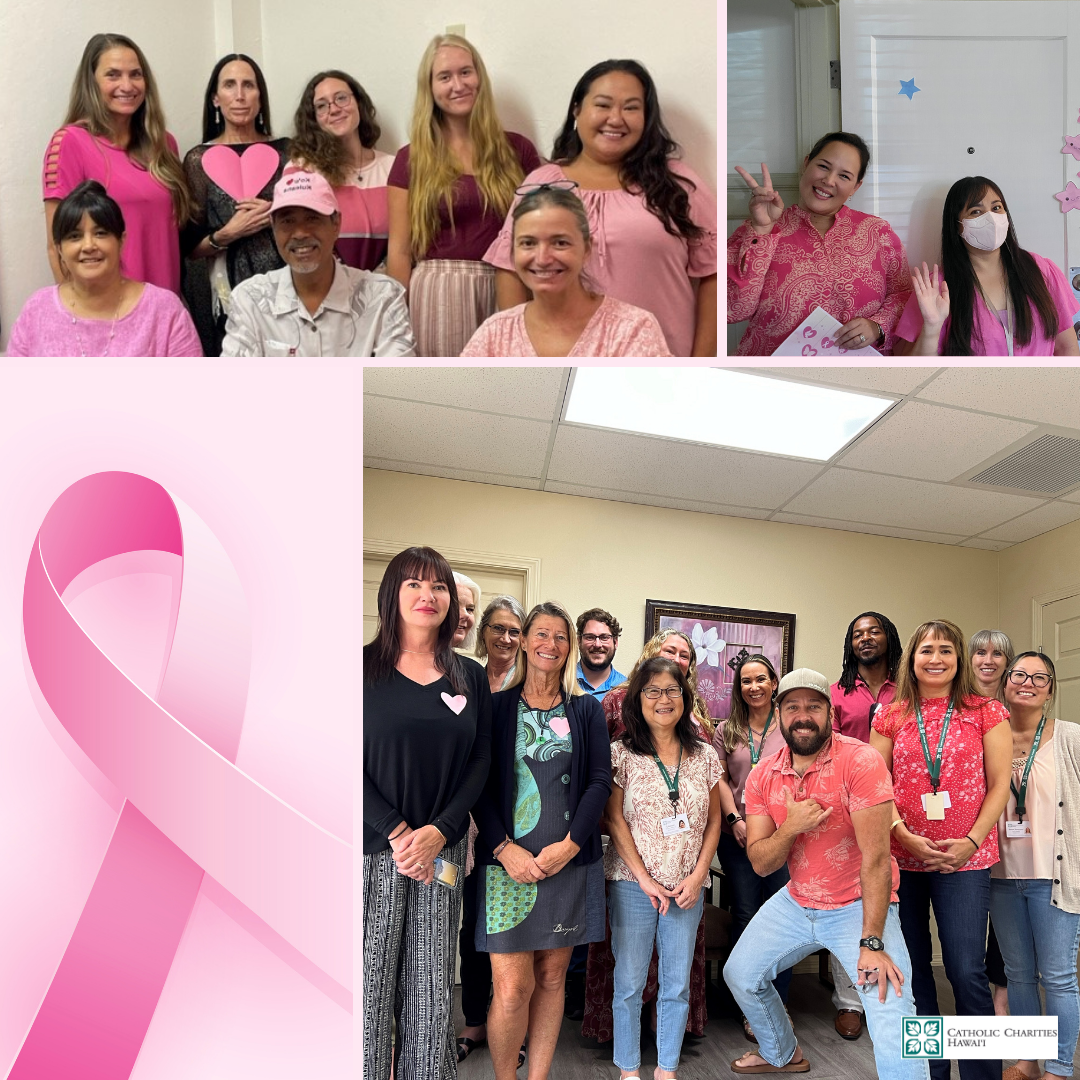 Breast Cancer Awareness Month
Breast Cancer Awareness Month
As we embrace Breast Cancer Awareness Month, Catholic Charities Hawai'i proudly joins the global movement to raise awareness about breast cancer screening and prevention. On "Wear Pink" day, our dedicated team donned pink attire to show solidarity with the millions of women worldwide affected by this disease.
Breast cancer is a pressing global health issue, with one in eight women in the United States facing this diagnosis each year and 2.3 million women affected globally. While these numbers may seem daunting, early detection and prevention play a pivotal role in saving lives.
By participating in "Wear Pink" day, we aim to underscore the importance of regular screenings, self-exams, and understanding one's risk factors. Knowledge is power, and our commitment to this cause extends beyond attire. It's about fostering a culture of awareness, support, and hope.
#WearPink #BreastCancerAwarenessMonth #CancerAwareness #GoPink 💕🎗️