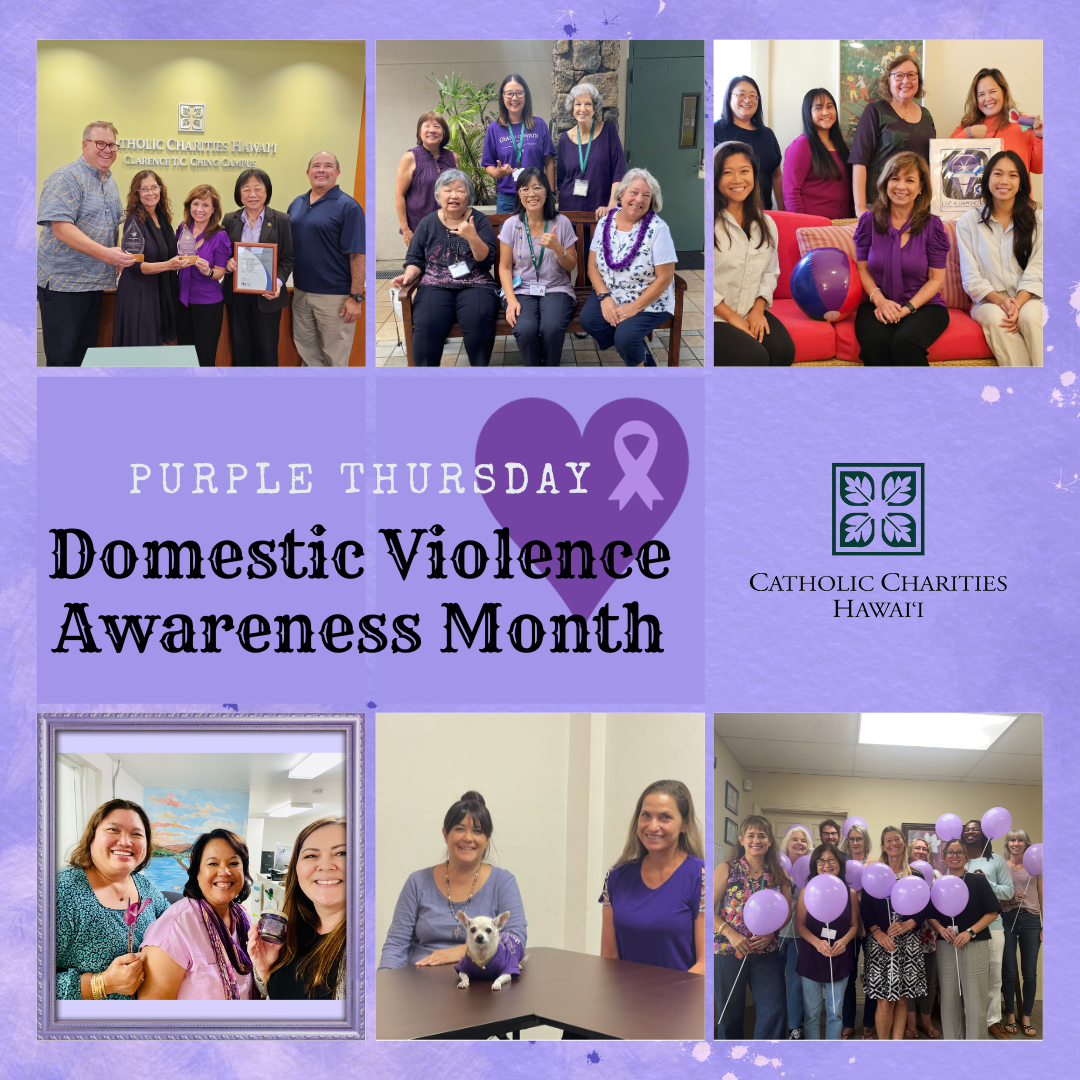 Domestic Violence Awareness Month
Domestic Violence Awareness Month
Catholic Charities Hawai'i proudly joins the movement by wearing purple to raise awareness about Domestic Violence. 💜
Did you know that as many as 3 out of 4 Americans are aware of someone who has experienced domestic violence? It's a startling statistic, and all too often, this issue goes unaddressed. 
Domestic violence takes many forms, from verbal abuse and physical harm to financial control and manipulation. At its core, it's about power and control, which can have devastating effects on victims and their children. Psychological trauma can impact mental health, development, relationships, and a sense of safety. Sadly, it often leads to homelessness and a host of other challenges. 
But together, we can make a difference. By raising awareness and supporting survivors, we can help break the cycle of domestic violence.
A Proclamation on National Domestic Violence Awareness and Prevention Month, 2023


#domesticviolenceawareness #breakthesilence #endabuse #nomore #DVAM