Phone-A-Friend Volunteer Highlight

Phone-A-Friend Volunteer Highlight
We are grateful for the over 1,500 volunteers who dedicate their time and talents to our numerous agency programs. People from all walks of life have shared their time through the years. They have assisted us in many ways such as providing baby breaks to new moms, mentoring youth, teaching classes to seniors and in so many other ways. Last year presented opportunities for alternative ways to help while keeping our volunteers and clients safe and comfortable.
"I wanted to make an impact in my community and on someone's life," shares Phone-A-Friend volunteer Ryan Yoshioka. Initially, he just wanted to share a laugh or smile with someone having no idea of the impact that being a CCH Phone-A-Friend volunteer would have on his life. As a CCH volunteer, he regularly calls George, a wise and curious 90-year old who enjoys meeting new people and learning new things.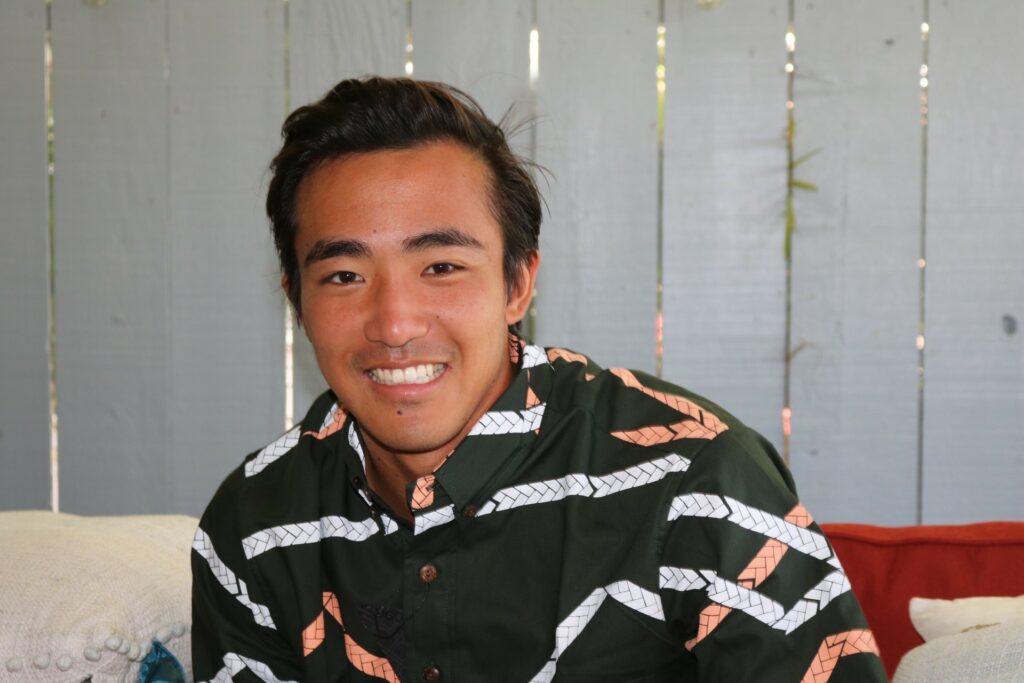 Ryan shares, "These calls have been full of heart-warming stories and good laughs. I've noticed that I look forward to them, maybe even more than my client. No matter what kind of day I'm having, these calls somehow help me approach life through a more positive lens. I'm grateful for every second of it. He (George) always thanks me after every call for talking to him, but he's the one that deserves the most appreciation."
George shares, "I'm so grateful for everything Catholic Charities is doing for me." George appreciates having someone to talk to – especially a person like Ryan, who makes him feel like he is amongst friends. "It's entertaining. I'm getting new information and ideas – and a different perspective. It gives me a good feeling to discuss things with Ryan. He gives me things to think about."
CCH's Phone-A-Friend program connects home-bound seniors through regular social calls from volunteers. "While volunteers with many social programs island-wide were restricted during COVID, our Phone-A-Friend program grew. We've needed more volunteers to handle requests from our homebound seniors," shares Lyn Moku, Phone-A-Friend Program Volunteer Coordinator. If you'd like to learn more about becoming a volunteer, the program is in need of mid-morning callers. Please contact 527-4777 or click 
here
 to learn more.