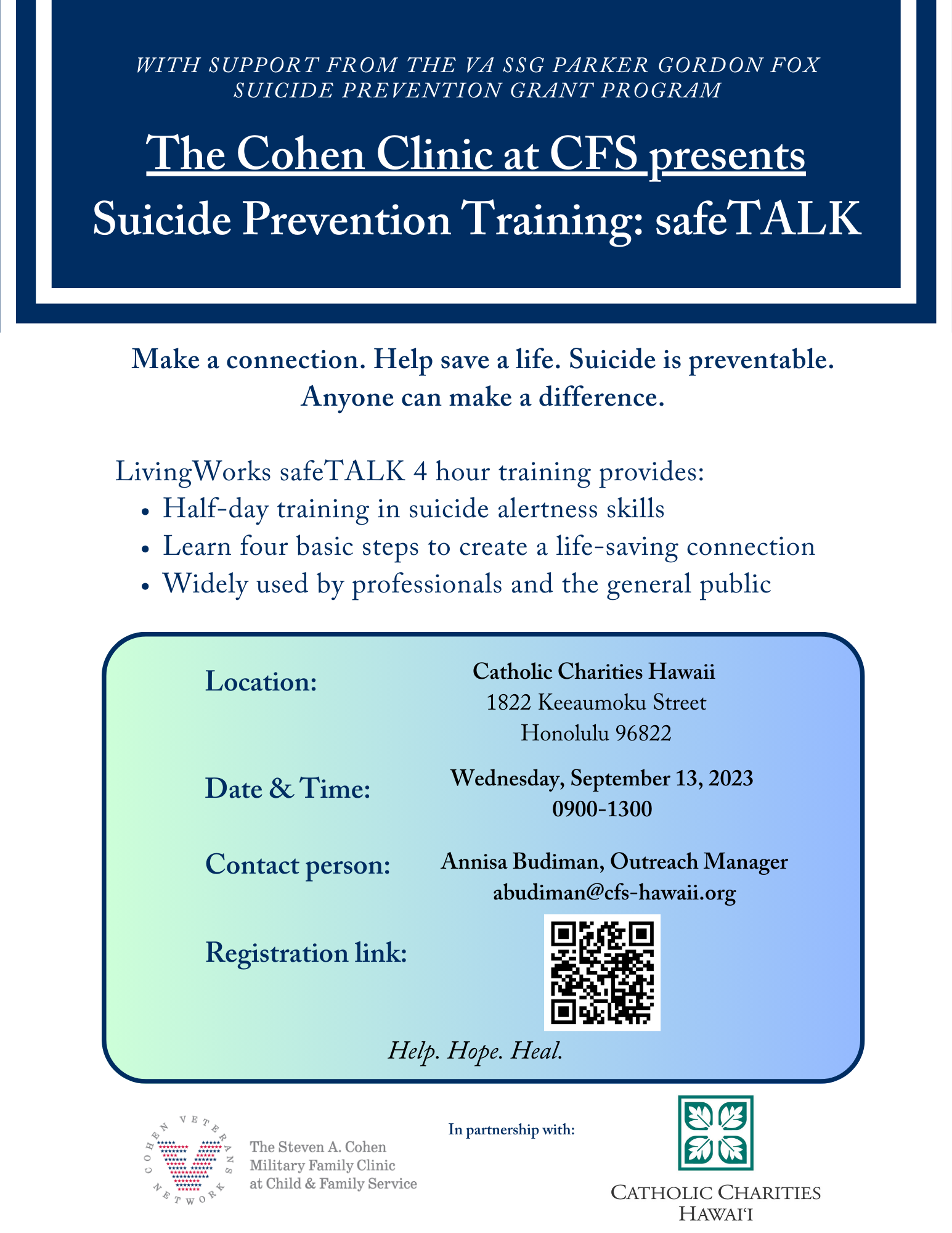 SafeTALK Training: Open to the Public
SafeTALK Training: Free & Open to the Public
Join us on September 13, 2023, for a free SafeTALK training at Catholic Charities Hawai'i (CCH). Taking place from 9:00 AM to 1:00 PM in the community hall, this training is part of our efforts during National Suicide Prevention Week (September 10-16, 2023) and highlights our Suicide Prevention Program.

SafeTALK training empowers participants to recognize and respond to individuals at risk of suicide. Open to everyone, including CCH staff and the public, this event aims to equip our community with life-saving skills.

Don't miss out on this important training. Mark your calendars and join us for SafeTALK!