Support Catholic Charities Hawai'i on #GivingTuesdayNow

Support Catholic Charities Hawai'i on #GivingTuesdayNow
During the last six weeks, we have seen an exponential growth in need from our community. Through job and income loss, isolation and overall stress, there have also been many stories of human kindness and generosity. As we continue to reach out for support, we are humbled by the response from our community.
Helping Seniors
Although our Senior Center is closed due to COVID-19, we continue to engage members through check-in calls and emails with updates and at-home activities. A number of our volunteer instructors have created videos so members can continue their classes such as exercise and hula. Our Transportation Services for Seniors continues to operate by partnering with Malama Meals to deliver meals to homebound seniors, we are also taking seniors shopping during senior hours. This allows them to remain independent while shopping safely during the special hours.
At our shelter facilities in Honolulu and Waianae, we have seen the generous spirit of our community partners and various groups. A great example of this spirit is a partnership with Waianae Coast Comprehensive Health Center and the Department of Education. Thirty seniors at our Hale Wai Vista (HWV) housing case management program have begun receiving lunch and dinner meals, Monday-Friday. This has given tremendous relief to the many seniors who find themselves home-bound and vulnerable to running simple errands like grocery shopping.
Additionally, our staff at HWV has coordinated with Word of Life to receive gifts of essentials like shampoo, soap, toilet tissue, canned foods, diapers, baby wipes and more. What may seem like a small gesture had our families in tears as they received these treasures, remembering that they are not alone in this and that they are cared for.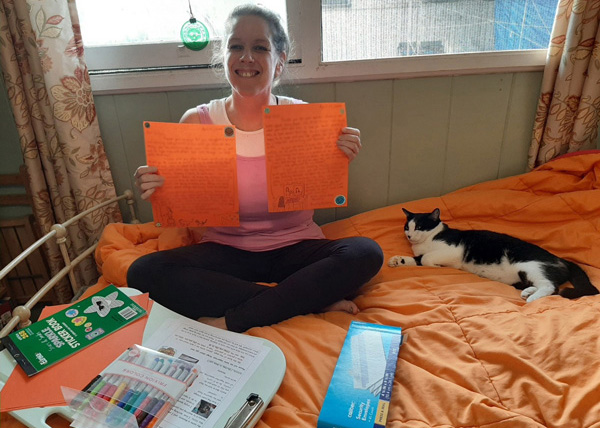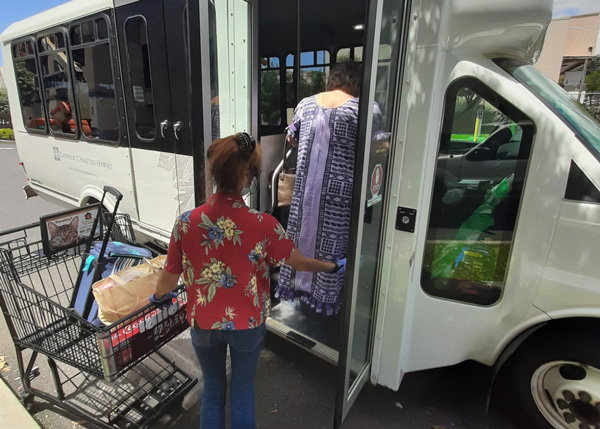 Emotional and Safety Support
Our staff at the Counseling Center Hawaii is working diligently to continue providing mental and emotional support to a growing number in our community. While income loss, dramatic changes in routines, and fear of the unknown are cause for anxiety and depression, the staff has remained connected and in the case of one staff member, creative in how to offer hope to kids. CCH therapist Melanie Van Der Turin, has begun writing letters from her home to kids at Hale Wai Vista, Maili Land and Koastal Kids programs to provide an outlet for them for support and self-expression.
We have received many much needed donations of masks and have distributed them to seniors, shelter clients, our hardworking staff, and those in need so they can be compliant and also protected as they go about getting their essential needs.
For others, we have had to think creatively in providing what seems like something as basic as a mask. For one client with Cerebral Palsy, the task of putting on a mask is simply unmanageable. Our staff reached out to the United Cerebral Palsy organization to find a solution. With their expert feedback, she was able to make a mask for her client that he can manage to place on himself when he does his essential errands.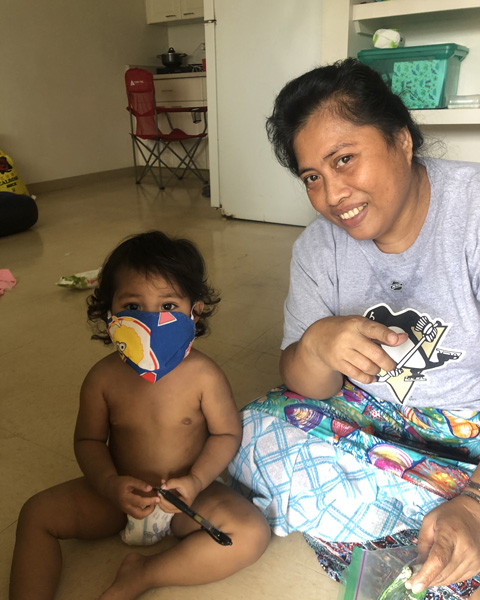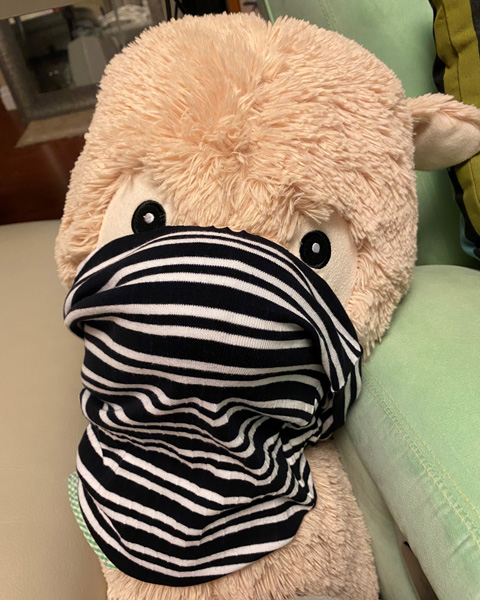 We continue to be deeply grateful for the support from our donors, volunteers, and community partners. But this has not ended and we still are in much need of your support.
Please continue helping us. Your support allows our passionate staff to help tens of thousands in our community. To make a tax-deductible donation today, please visit https://www.catholiccharitieshawaii.org/support/donate/.